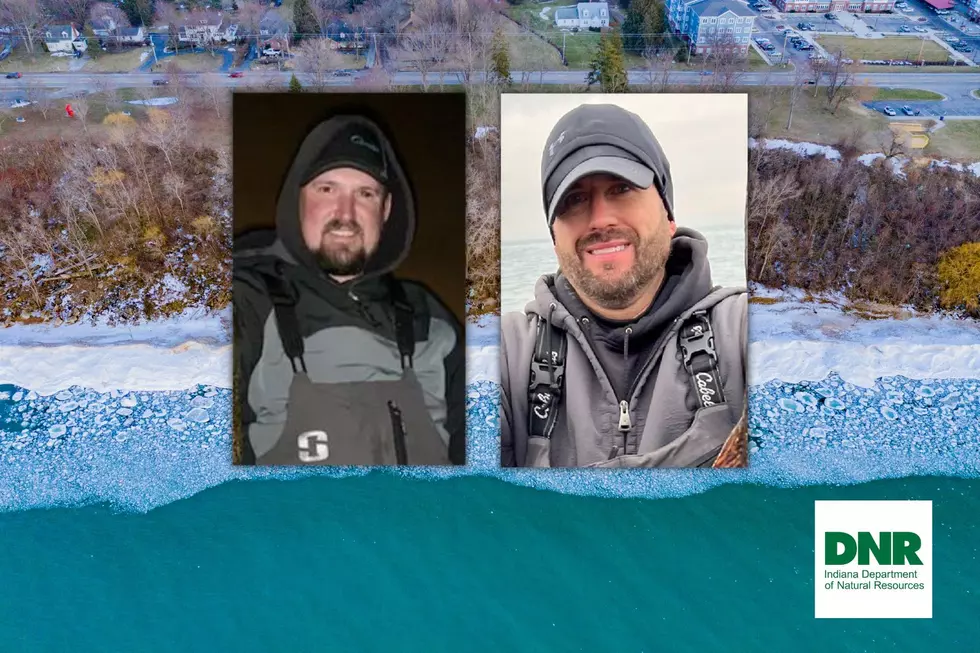 32-Year Indiana Fishing Record Broken Twice in Two Weeks
Indiana DNR / Canva
A 32-Year Record
The Indiana burbot record held since 1990 was broken twice in a matter of two weeks.
A BIG Fish Story
Less than two weeks later, on January 10th, Phillip Duracz broke Skafar's record by catching an 11.4-pound fish, also from Lake Michigan. Duracz is no stranger to breaking records as he also holds the state record for lake whitefish, catching one weighing 9.34 pounds from Lake Michigan in 2021.
The Fish Story Gets BIGGER
Just two weeks after Scott Skafar broke the 32-year state record with his 10.2-pound burbot, Phillip Duracz broke Skafar's record by 1.2 pounds, catching an 11.4-pound burbot from Lake Michigan. Recent warm weather and light winds have provided excellent Lake Michigan fishing when the lake is usually unsafe to access.
Perfect Timing
Although fishing may seem like a warm weather activity, the colder water temperatures from November to April are actually ideal for catching burbot. During this time of year, burbot swim closer to shore in order to feed.
If you don't mind those winter temperatures, it's a great time to grab your rod and cast your own line to see what you can catch!
Recently, the unusually warmer highs have created the perfect circumstances for those who enjoy fishing to grab their gear and take advantage of the ideal weather.
"The recent warm weather coupled with light winds has provided excellent opportunities for anglers to fish Lake Michigan at a time they are usually unable to safely access the lake," Ben Dickinson, a Lake Michigan fisheries research biologist, said in the press release.
A Unique Species
It turns out, burbot are an interesting fish because they are the only freshwater species from the cod family. They require freezing temperatures to breed and will actually spend some time throughout the year living under ice.
The unique species is native to Lake Michigan that typically live on the lake bottom in deep water and feed on other types of fish. Like cod, they are actually a good fish to eat because of their firm, white flesh and large liver.
SEE MORE TRI-STATE TRAVEL CONTENT RIGHT HERE
Set Your Own Record
If you love to fish and are interested in breaking a record, the Indiana Department of Natural Resources encourages people to take part in their free Indiana Record Fish Program. The program has two categories including State Record Fish and Fish of the Year.
Do you think a fish you have caught may have broken a state record? Submit your catch using this form. Check out the list of fish records just waiting to be broken.
Even if your fish doesn't qualify as a record breaker, it may still be named fish of the year in any of the different categories.
Happy fishing!
Indiana's Starve Hollow Campground Is Beautiful, Peaceful and Full of Fish
Photos from Starve Hollow Campground
25 Public Fishing Spots In The Evansville Area
Looking for a place to fish in the Evansville area? Here's a list of 25 of the best places you can toss a line out!
Travis' 10 Best Fishing Lures To Catch Bass
Here are some of the best lures that my friends and I have found for bass fishing. There's a little bit of everything on here: topwater lures, middle water lures, and bottom bouncers. All are great for bass fishing and you could probably find these easily at your local Walmart!