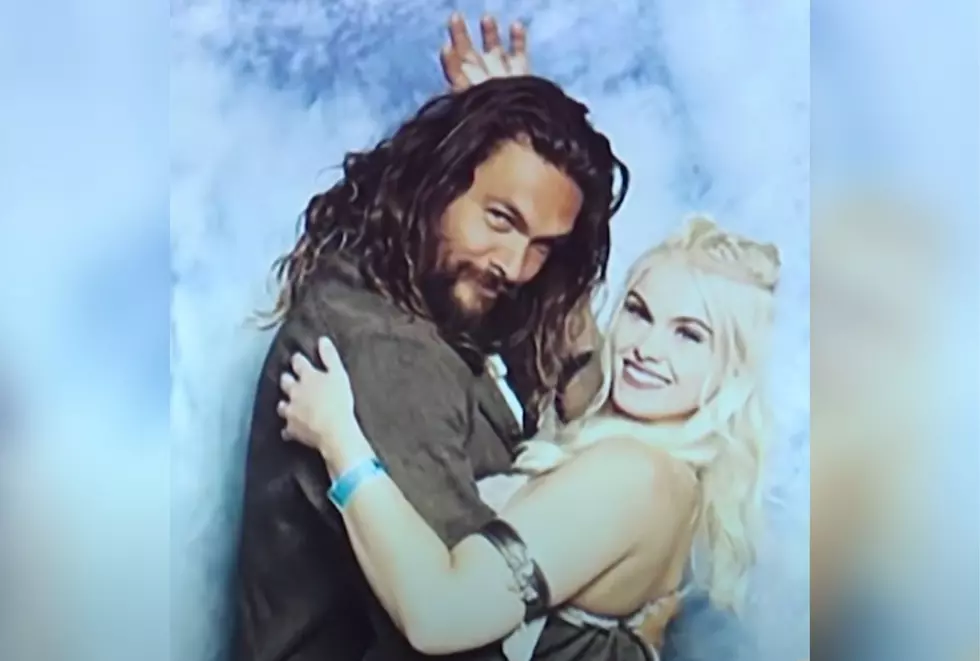 You'll Love the Hilarious Way Jason Momoa Takes Photos with Fans
The Graham Norton Show/YouTube
Almost every woman I know has a thing for Jason Momoa. I mean, how can you not have a thing for him. I'm sure, like everyone else, he has his faults. Nobody is perfect. But, he seems as close to almost perfect as you can get. I mean look at him.
My personal feelings for Jason Momoa are very public. I have made it very clear that I find him super attractive. He is my type. But, It's not just the looks for me. His personality and dad/bonus dad skills also seal the deal. It's even how he treats his fans.
Why Jason Momoa is so lovable
Well, there's that. Yes, there is that. The smolder. He is a damn near-perfect specimen of maleness. All the angles are good and he always leaves us wanting more of that smolder.
Jason is always up for a good laugh. He is goofy, funny, and willing to do just about anything. His sense of humor may make him even more desirable than the sizzling smolder.
Jason has mad dad/bonus dad skills. I've seen videos of him playing with his kids in the backyard that will make you swoon. You can tell from his face and the faces of his kids that they are devoted to each other. His bonus daughter Zoey Kravitz also gets love and support from her bonus dad. You can tell that, even though his marriage may be over, his family still means so much to him.
When it comes to his co-stars, it seems they build lasting friendships while working together. You see this, especially with his Game of Thrones and Dune costars.
Look at this Instagram video of the first day of shooting the latest Fast and Furious installment. I love this. It seems like it's always fun when Jason is around.
How Jason Momoa takes photos with fans
I came across this very cool and hilarious bit of information about Jason Momoa while I was trying to find out who he is dating now. (I know, it's silly. Don't judge me.)
After his separation from his wife, Lisa Bonet, there have been rumors of new love interests constantly popping up on social media.
As I was trying to find out if he was seeing a certain gorgeous actress I found a video of Jason talking about taking photos with fans.
Jason, as per his funny and goofy personality, prefers to take silly photos with fans. He gives them what they want, but with a twist.
If someone wants to hug him, their date has to do a funny reaction to the hug.
Take a look at these gems.
This photo is even funnier because the couple wanted Jason to autograph the photo and he signed over the man's face.
Here is the entire interview with Jason Momoa.
If I ever got the chance to meet, hug, and take a photo with Jason Momoa, I know exactly what my husband would do for the photo. He would simply be walking away. You can have her! LOL
30 famous people you might not know were college athletes
Stacker
dug deep to find 30 celebrities who were previously college athletes. There are musicians, politicians, actors, writers, and reality TV stars. For some, an athletic career was a real, promising possibility that ultimately faded away due to injury or an alternate calling. Others scrapped their way onto a team and simply played for fun and the love of the sport. Read on to find out if your favorite actor, singer, or politician once sported a university jersey.
LOOK: The Most Famous Actor Born Every Year