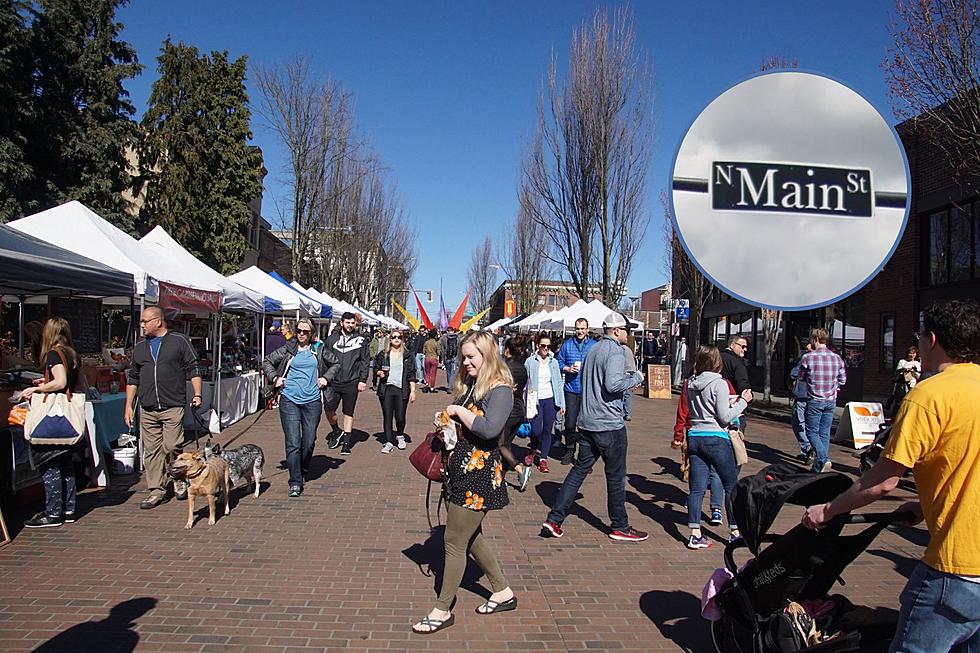 Vendors Needed for Market on Main Event in Downtown Henderson
Canva / Google Maps
The chilly days of winter will eventually give way to the warmer weather of spring and summer which will bring the return of several annual outdoor events all around the Tri-State. That includes the annual Market on Main in downtown Henderson which is currently looking for vendors wanting to sell their goods to the public.
Outdoor markets like Market on Main and the others that take place across the Tri-State are a great way to support local entrepreneurs and find some really nice stuff. Most feature fresh produce grown by local farmers, homemade soaps, candles, jewelry, and other home goods, as well as home decor items, clothing, plants, and more.
Henderson Market on Main Seeking Vendors for 2023 Event
This year's event is scheduled for Saturday, May 5th from 10:00 AM until 3:00 PM on the stretch of Main Street between 1st and Washington Streets.
Organizers are currently accepting applications from anyone interested in selling products at this year's event. Specifically, they're looking for "artisans and handcrafters who represent a wide variety of media," including "antiques, handcrafted goods, food, and good ole' junk" to name a few.
If you or someone you know is interested, the Downtown Henderson Partnership has created an online form where you can provide your contact info, what you plan on selling during the market, and pay the rental fee for your booth space. 10-foot by 10-foot spaces are available for $40, and 10' by 20' spaces are $60. If you need electricity at your booth, that will cost an extra $10, regardless of which size space you choose.
[Source: Downtown Henderson Partnership on Facebook]
10 Crazy Interesting Facts About Henderson, KY
I've lived in the tri-state area all my life but have never really spent a lot of time in Henderson, KY. So,
Henderson Kentucky Oddities Shop: Corkscrew Curiosities Sells Things That Will Make Your Mother Uncomfortable
Corkscrew Curiosities, located in Henderson, Kentucky sells all of the weird things from the nostalgic to the macabre.