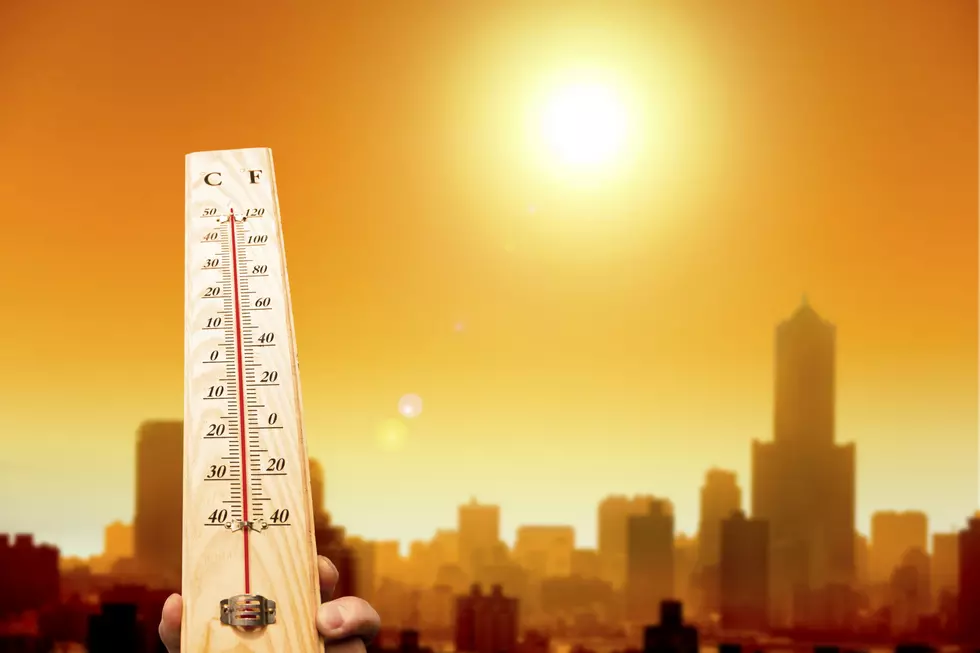 Tennessee Utility Company Says Adjust Thermostats – Evansville's CenterPoint Energy Says The Same Amid Heatwave
Tomwang112
Temperatures are high and the heat index for the Evansville area is in the triple digits prompting the National Weather Service to issue a Heat Advisory for much of the area, but it isn't just the Tristate facing scorching heat. One utility company is garnering some attention after asking its customers to turn up the thermostat at home to conserve energy.
Oppressive Temperatures Driving Up Utility Usage
Much of the country is currently being crushed by oppressive heat and humidity with heat indices reaching well into the triple-digit range. Clearly, with such sweltering outside temperatures, the electricity consumption of the average home is going to increase as home hvac systems work to keep inside temperatures cool. In Tennessee, the Nashville Electric Service has advised its customers, "when the heat goes up, your thermostat should too."
78 Degrees? Inside?!
The Tennessee utility company recommends its customers set their thermostats to 78 degrees, a temperature most would find uncomfortable for their own homes.
This week, temps are expected to reach 90+ degrees. Set your thermostat no lower than 78 degrees and use ceiling fans to keep air flowing when you're at home to reduce the feels-like temperature when you're in a room.
Other Ways to Conserve Energy
Nashville Electric Service shared an infographic from the Tennessee Valley Authority offering customers additional ways to conserve energy to help "your local power company to keep your power reliable." According to the Tennessee Valley Authority, unplugging electronics when not in use, using fans to circulate air, keeping blinds and curtains closed, and even avoiding using major appliances like the dishwasher, oven, and dryer during the hotter parts of the day.
Here at Home
Here at home in the Evansville area, CenterPoint Energy made a quick mention on the company's Facebook Page of energy conservation while also alerting customers that they will be temporarily halting electric disconnects (*they make note that this does not apply to natural gas disconnects) due to the dangerously, high temperatures.
Temperatures in Evansville are expected to reach the upper 90s to near 100 degrees, with heat indexes from 100 to 115 degrees. For the safety of our customers, we're monitoring the weather and adjusting our electric disconnects in accordance with our long-standing policy to halt disconnections for customers with past due balances during these extreme situations.

 
Save On More Than Your Utility Bill
In a press release, CenterPoint Energy points out that adjusting the thermostat and practicing other energy conservation methods could save you money on more than just your utility bill, pointing out the added strain the extreme heat can put on your home's cooling system. They also advise making sure your ceiling fans are set to turn counterclockwise.
CenterPoint Energy urges customers to stay safe and consider ways to conserve energy to help manage summer energy bills. Extreme temperatures cause higher usage and can also put a strain on customers' cooling units...

 

...Set the direction of your ceiling fan to counterclockwise in the summer so that it will circulate cool air. With this cooling effect, you can raise the thermostat three to four degrees and feel just as comfortable.
Escape the Heat If You Don't Have AC
It is not uncommon for air conditioning units to fail during extreme heat. So what do you do if you find yourself without air conditioning? Here are some recommendations that might be able to help keep you cool while you wait on a repairman.
KEEP READING: Get answers to 51 of the most frequently asked weather questions...