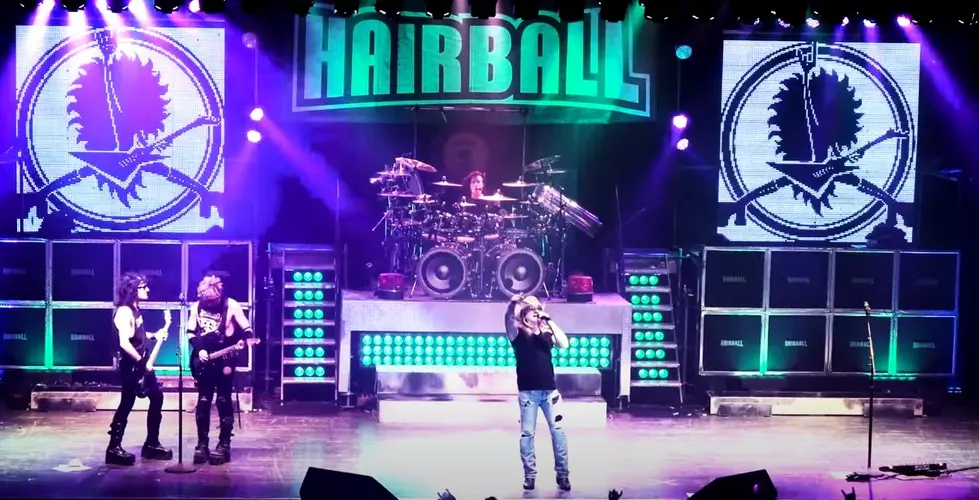 HAIRBALL is Coming to Beaver Dam Kentucky, Enter to Win Tickets!
YouTube
The ultimate 80s rock experience is coming to Kentucky, here's how you can score a pair of tickets!
More Than a Concert
Hairball is no stranger to hitting up the Tri-State area, but every time they do, it is always a treat! Trust us when we say, Hairball is an experience and not just a concert! They put on a totally 80s-tastic rock n' roll extravaganza! This time they're bringing  more rock n roll characters, more pyrotechnics, more lights, more sound, more props, more surprises...more everything! Hairball is certainly more than just a tribute band... they are an experience, an attitude, and an expression of music that isn't simply a retro flashback.
Bringing You The Best in Arena Rock
Hairball is well known for their accurate homage to some of the biggest arena acts in the world as they are brought to life before your very eyes throughout the night! You will see songs from all of your favorites! From Van Halen, to Journey, Aerosmith, to Motley Crue, and Deff Leppard to Bon Jovi. There is really something for everyone at a Hairball concert!
And you can go, 103 GBF has your chance to score tickets!
Want to See Hairball Live?!
All you have to do is sign up below for your chance to score a pair of tickets to see Hairball on September 24th, at the Beaver Damn Amphitheater! Along with Hairball will be special guest Resist & Bite.
Enter below for your chance to win, must be at least 18 years of age to win.  Winners will be contacted on Monday, September 19 via PHONE so make sure you enter your number correctly. Good luck!
17 Trends That Defined the Evolution of Fashion in Rock + Metal