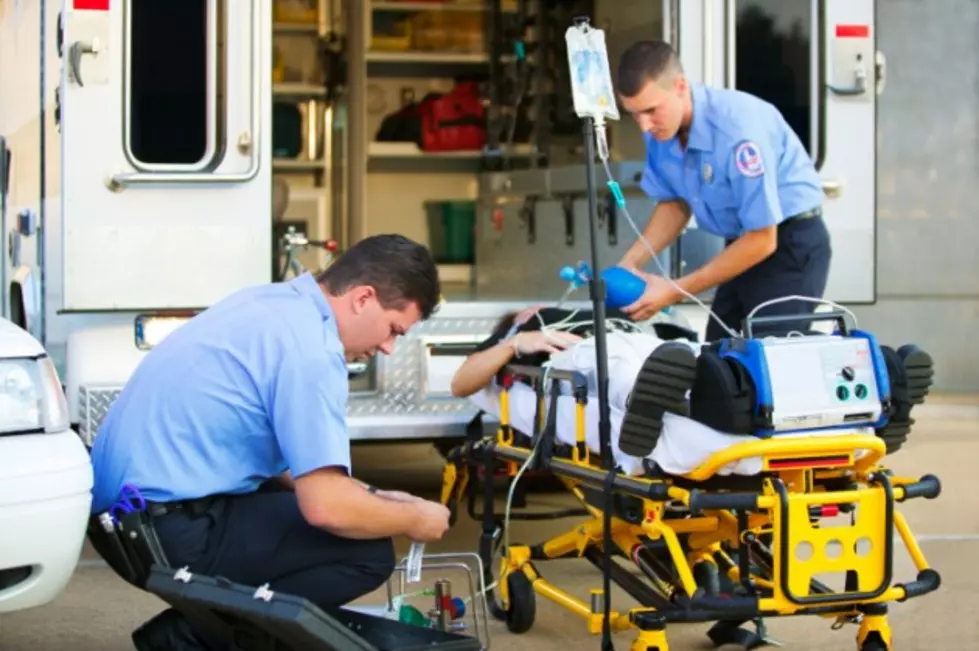 Give It Up for Evansville's Award-Winning Fire Department and EMS!
(Thinkstock Images)
Two emergency response agencies in Evansville were recognized during an Indiana state awards presentation in Indianapolis Friday, Aug. 22, 2014. In total, four awards were presented to the Evansville Fire Department and American Medical Response of Evansville (AMR). The awards were announced and presented at the 2014 Indiana Emergency Response Conference Awards Banquet.
The Evansville Fire Department (EFD) was awarded the 2014 Leadership in Fitness Excellence (L.I.F.E.) Award for career fire departments, which is given for programs that evidence the wellness and fitness of their personnel. The award calls attention to a direct focus on the well-being of the department's personnel.
EFD also received the 2014 Fire-based Basic Life Support Provider of the Year Award. The award recognizes the commitment of the Evansville Fire Department to its EMS first response program, including the use of automated defibrillators, cardiac arrest management and training. "Without the mutually beneficial partnership with AMR, the Evansville Fire Department would not have been in the running for this award," said Evansville Fire Chief Mike Connelly. "AMR and the fire department partnered in May 2014 to train hundreds of local citizens in "Hands Only CPR."
American Medical Response of Evansville was named the 2014 EMS-based Advanced Life Support Provider of the Year. AMR's achievements were highlighted in the areas of data utilization and tools to enhance response and evidence-based patient care. AMR works in true partnership with local hospitals and firefighters to assure cutting edge prehospital medical care.
AMR Evansville Dispatcher William Helfrich received the 2014 Dispatcher of the Year Award. Helfrich has been with AMR for more than 27 years and was an early holder of the International Academy of Emergency Dispatch's Emergency Medical Dispatch certification. He has also been an EMT for more than 30 years. AMR's Evansville dispatch center is an Accredited Dispatch Center of Excellence (ACE).
EFD provides fire suppression services for Evansville, Ind. Together, through a public-private partnership, EFD and AMR provide quality first response, on-scene care and transportation to the community. Dr. Peter Stevenson, FACEP, serves as the Common Medical Director for both EFD and AMR.