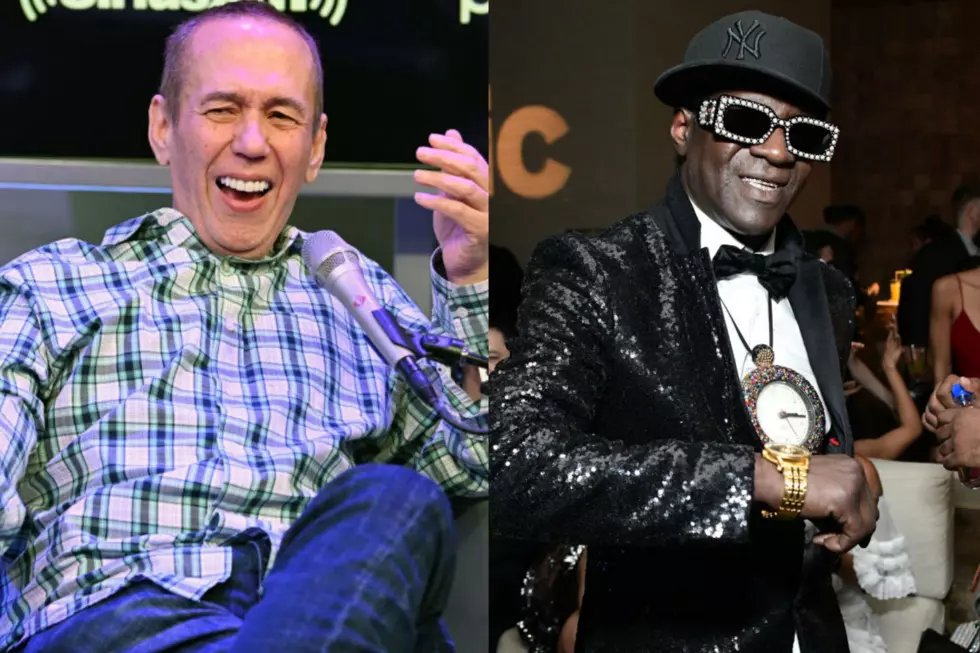 Gilbert Gottfried and Flavor Flav Invite Community to Evansville Church's Easter Services
Getty Images
This past weekend, I was reminded that Easter is coming up in about a month. This means, the Easter Bunny only has a few weeks left to get his eggs together and get those Easter baskets completed. An inside source has confirmed that he hasn't even started yet... P. Cottontail should really get on that.
The real MVPs of Easter, though, are the local churches that are busy planning for Easter. In the Christian faith, Easter celebrates the resurrection of Jesus Christ so it's kind of like the Super Bowl of church. So, many of them start planning even before or right after Christmas! And many local churches have really kicked it up a notch to let those without a church home know about their services.
Enter your number to get our free mobile app
The Hills Church in downtown Evansville has even employed the help of big name celebrities to spread awareness about their Easter services. Last week, they released a video from famed hip hop artist and personality Flavor Flav. In the video, Flav invites the Evansville community out and even gives service times.
This morning, actor/comedian Gilbert Gottfried released his invite to the public via the Hills' Facebook page.
So, what is it that's making these celebrities call out a small church in Evansville, IN? The church used the service cameo.com; a service that allows you to book celebrities to send video shout outs, birthday greetings, or event invites. Pretty ingenious if you ask me!
When I asked the Lead Pastor, Patrick Garcia about their move to use celebrities to market their Easter services, he told me that it was an intentional decision to help ease the "church anxiety" that some people experience when they consider going.
"If you've never been to The Hills before, you don't have to believe like us to belong with us. No perfect people allowed. We work hard to remove all the weird obstacles that religion and churches tend to put up that keep people from seeing Jesus.  We chose some celebrities to help us promote services because we're always looking for ways to connect with people who have given up on Jesus or church. If having someone 'famous' talk about Easter at The Hills will help people see that we're not rigid and boring—and that Jesus never asks us to act better than we are—then maybe that person will give The Hills a shot. Yet we have to be careful to not project ourselves as being the hero... we're not. It's Jesus. Our purpose is simply for people to see that Jesus has cut us a pretty sweet deal and he can offer them the same, no matter how jacked up their life is right now. Come as you are because nobody is too far gone for Jesus."
Want more info about attending Easter service at The Hills Church? Visit their Facebook event for more info.
They'll also be hosting their annual free citywide Easter Egg hunt on Saturday, April 11 at Old National Events Plaza beginning at 9:00 AM. They will have 20,000 eggs for kiddos to hunt for as well as inflatables, Easter Bunny photo's and food trucks.
There are two hunt times:
10:00am. Group 1 -ages 0-6
Group 2 - ages 7-12
11:00am. Group 1 - ages 0-6
Group 2 - ages 7-12