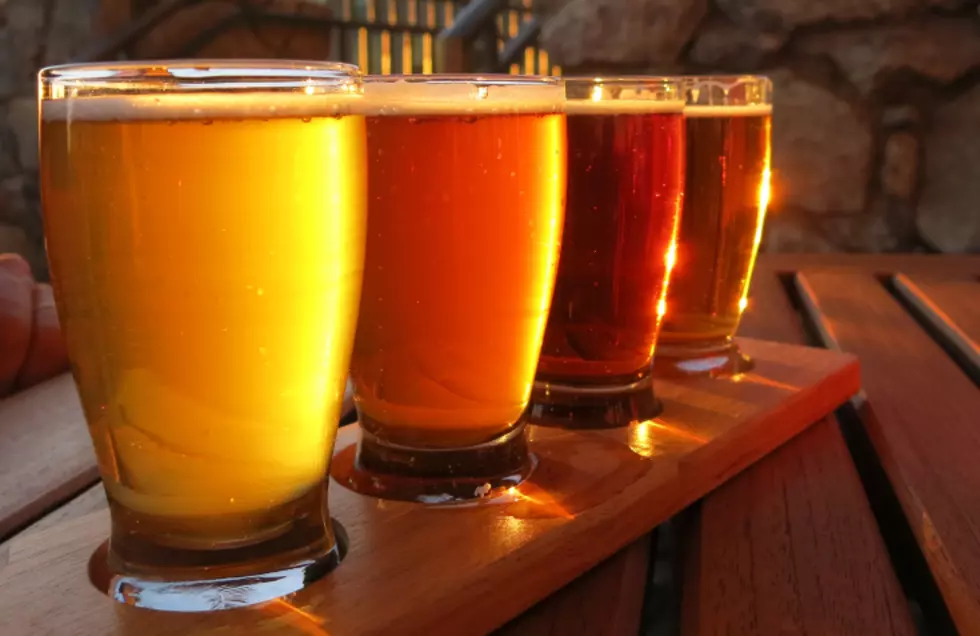 Friday Night Flights Sample New Yuengling Flight
Getty Images/iStockphoto
*UPDATE* due to the outbreak these dates have been cancelled.
Yuengling has teamed up with 103 GBF for Friday Night Flights!
For the next few weeks Yuengling will be stopping all around the Tri-State for Friday Night Flights.  You can stop by and of the flight nights, and get a sample of the brand new Yuengling Flight.  Flight is Yuengling's new lighter beer with 95 calories per serving, and only 2.6 carbs. It's said to be light, clean, crisp, and refreshing.  At each sampling Yuengling will also be giving out swag as well!
Here's the list of Friday Night Flights to get a sample of Flight, and stock up on Yuengling swag. Catch GBF broadcasting live at the first three Friday Night Flights, so be sure to see us for some GBF swag too!
3/6 – Liquor Locker 4920 University Dr., Evansville  4-6pm *GBF Broadcast*
3/13 – Liquor Locker 1216 N. Fulton Ave., Evansville  4-6pm *GBF Broadcast*
3/20 – High Spirits 240 S. Green River Rd., Evansville  3-5pm *GBF Broadcast*
3/20 – Prime Time Pub & Grill 8177 Bell Oaks Dr., Newburgh  5:30pm-7:30pm
3/27 – Doc's 1305 Stringtown Rd., Evansville  4p-6p
4/3 – Liquor Locker 211 N. Heidelbach Ave, Evansville  4-6pm
4/10 – Liquor Locker 1222 E. Riverside Dr, Evansville  4-6pm
4/24 – Liquor Locker 4801 N. 1st Ave, Evansville  4-6pm
Enter your number to get our free mobile app