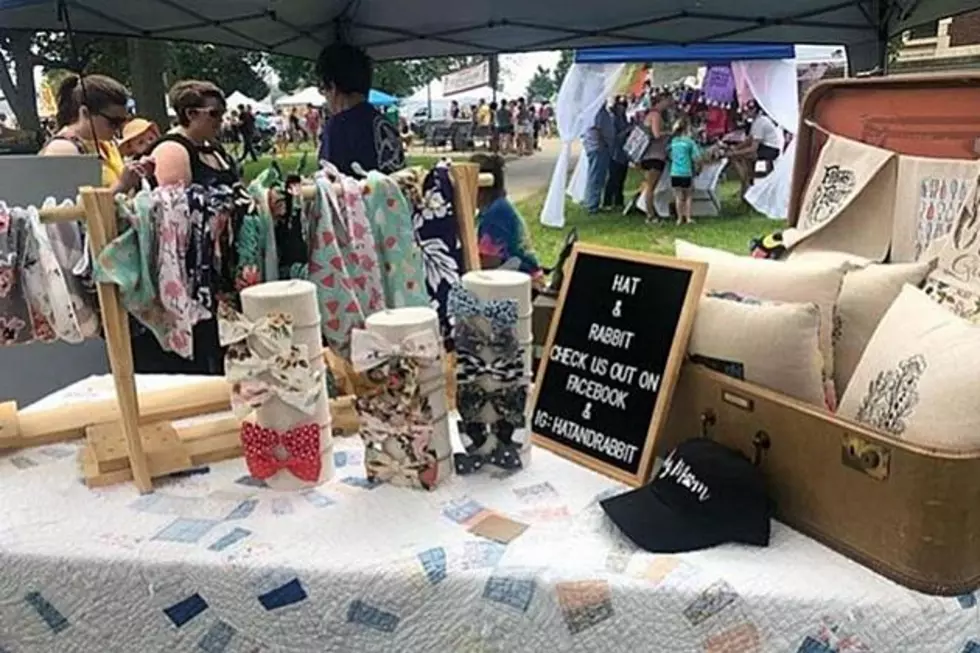 Evansville's Final Franklin Street Bazaar of the Season Happening This Saturday
GBF
Summertime is winding down, and one of the most popular events of the summer is about to be done for the year.
An Evansville Staple
One of my favorite things about Saturdays in the summertime is going down to Franklin street and enjoying the Franklin Street Bazaar.  If you've never been, you definitely want to check it out! It's one of the coolest events, but it's about to wrap up for the season, so if you haven't been yet, this weekend is your final chance of 2022!
The Franklin Street Bazaar
The bazaar usually has dozens of vendors of all varieties. You can find fresh produce, fresh flowers, local honey, locally made crafts, locally made sauces, leather goods, and more. There's live music, and activities for kids as well.  There's seriously something for everyone at the bazaar. There's also usually a long line of food trucks serving up delicious grub for lunch as well. Personally, I always love to grab lunch from one of my favorite food trucks and then grab a bouquet of fresh flowers for my kitchen table.  That's kind of my go-to when I go to the bazaar!
The Final Bazaar of the Season
This Saturday, August 27th will be the final Franklin Street Bazaar of the season.  It's your last chance to check out all of the local artisan booths, food trucks and more (at least for this year).   Here is what the Franklin Street Bazaar said about the final bazaar of the year:
Last chance to see your favorite vendors. This is the last Franklin Street Bazaar of the season

Big thanks to our sponsors First Federal Savings Bank!

Also be sure to hang out on Franklin Street to listen to music up and down the street in front of our businesses!

August 27th

Vendors Open 9AM to 1PM

Yoga 9AM to 9:45AM

Music (Stephen Horning) 10AM to 1PM
Take A Virtual Field Trip to The Franklin Street Bazaar with Photos from 2019