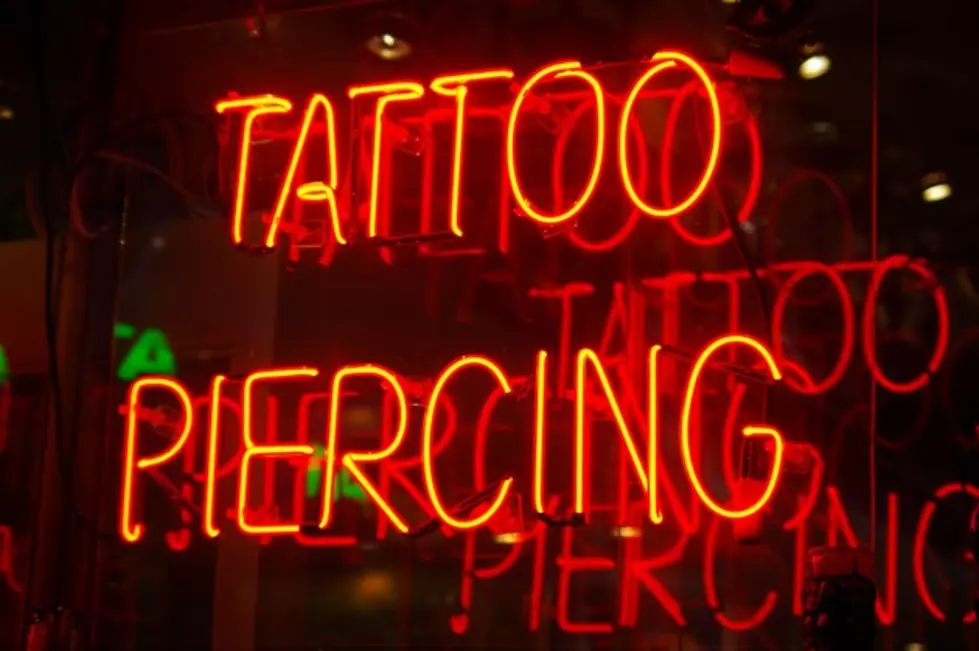 Evansville Tattoo Parlors: Where Can I Get Inked?
iStockphoto
Tattoos were once only gawked at on the bodies of military veterans, musicians and ex-cons. Now, a large majority of working class America is walking around with at least some body art to show that they are one of the cool kids - fully subscribing to popular culture and its legion of uppity hipsters. Unfortunately, a tattoo is no longer a controversial means of showing off a person's rebellious side, but more of a flash art representation that they have swallowed the pill and bought in to the quasi fashions of cliché society.
But that's okay - playing "follow the leader" with the company of your peers, at least those permanently scared with tribal arm bands and Chinese lettering, has never proved to be any sort of terminal disease, and I'm certainly not here to judge you – at least not much!
Regardless of my blackened opinion of pop tattooing, there are relatively no signs that I will be seeing any less of those godforsaken butterflies, stars and angel wings branded on the lumpy bodies of everyone, from common street thugs to heart surgeons, anytime in the near future. So, as much as it pains me to say this: tattoos are finally accepted and probably here to stay – nice job!
However, aside from my personal distaste for the tattooing industry, there is still something to be said about making sure that your tattoo is done by a professional and not some junkie with a rickety tattoo gun looking to afford himself a bag of dope by branding you with a really bad design and a staph infection. It is important to use a reputable tattoo business that is clean and looking out for your safety. Let's face it – you're fully capable of contracting diseases on your own.
Although we strongly suggest going into the following tattoo parlors and inspecting them on your own, here are a few shops in the Evansville/Henderson area that have spawned some positive reviews within the community.
Revolution Ink: 4023 E. Morgan Ave. – Evansville, IN. 47715 – Ph. 812-437-8282
Sutton Tattoo: 4110 Broadway Ave. – Evansville, IN. 47712 – Ph. 812-422-8456
Follow the mad ramblings of Mike Adams on Twitter @adamssoup.