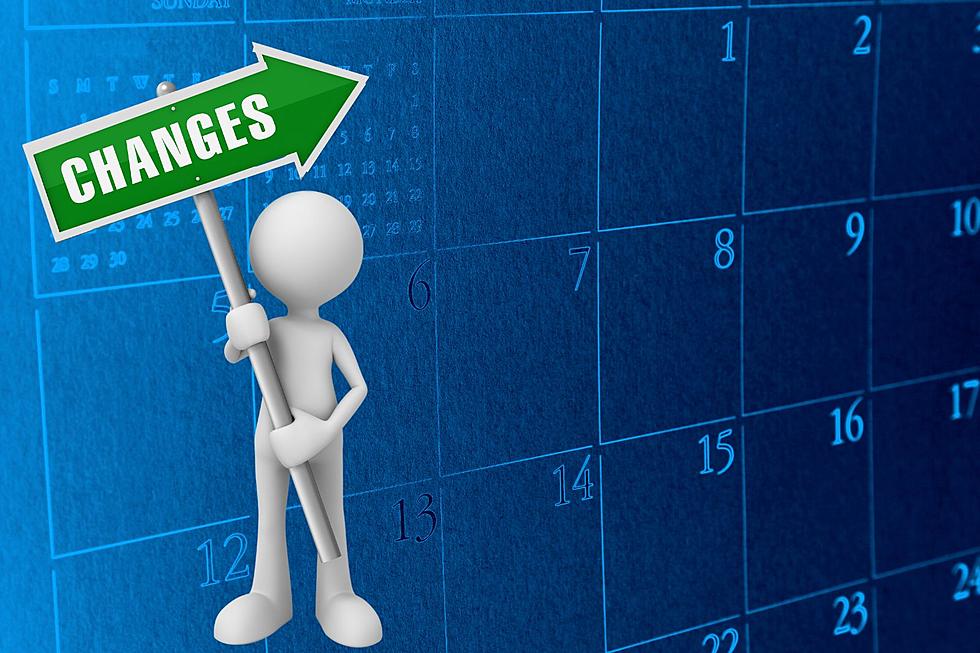 Evansville Schools Revise Academic Calendar for Upcoming Solar Eclipse
Canva
The upcoming solar eclipse on Monday, April 8, 2024, is the big buzz in and around Evansville, Indiana. With that, there is a lot of talk about where to view it and how to do so safely. However, the latest news about the eclipse involves the Evansville-Vanderburgh School Corporation.
Calendar Revision
In a recent post on social media, the Evansville-Vanderburgh School Corporation has announced a revision to the 2023 - 2024 academic year calendar after making the decision to not hold classes on Monday, April 8, 2024. The reason? The solar eclipse.
An Influx of Visitors
In the post, the Evansville-Vanderburgh School Corporation cites the potential influx of visitors, and the traffic associated with those visitors as the reason for the change to the calendar.
We have revised the current school calendar due to the solar eclipse that will impact our immediate region on the afternoon of Monday, April 8, 2024. The EVSC has been a participant in the local eclipse task force that is planning for and promoting this event, and it is projected that a large number of visitors will travel to Evansville and surrounding communities to witness this rare occurrence. The increase in visitors to the area will likely result in major traffic congestion leading up to and following the eclipse. This will occur around the same time our schools will be dismissing.
Possible Virtual Day
Of course, before the solar eclipse takes place, we have to make it through our Indiana winter. That brings the possibility of snow make-up days. The Evansville Vanderburgh School Corporation says that in the event of multiple weather-related cancelations, there is a possibility that April 8, 2024, will be used as a virtual make-up day.
Other Things of Note
In addition to the cancelation of school for April 8, 2024, the schools will now be in session on Friday, April 19, 2024. The Evansville-Vanderburgh School Corporation's official 2023-2024 calendar has been updated and can be found here.
[Source: Evansville-Vanderburgh School Corporation via Facebook]
LOOK: 31 breathtaking images from NASA's public library
In 2017, NASA opened the digital doors to its
image and video library
website, allowing the public to access more than 140,000 images, videos, and audio files. The collection provides unprecedented views of space.
Stacker
reviewed the collection to select 31 of the most breathtaking images, including the first from the James Webb Space Telescope. Keep reading to see these stunning images, curated with further information about the captured scenes.
Gallery Credit: Deborah Brosseau