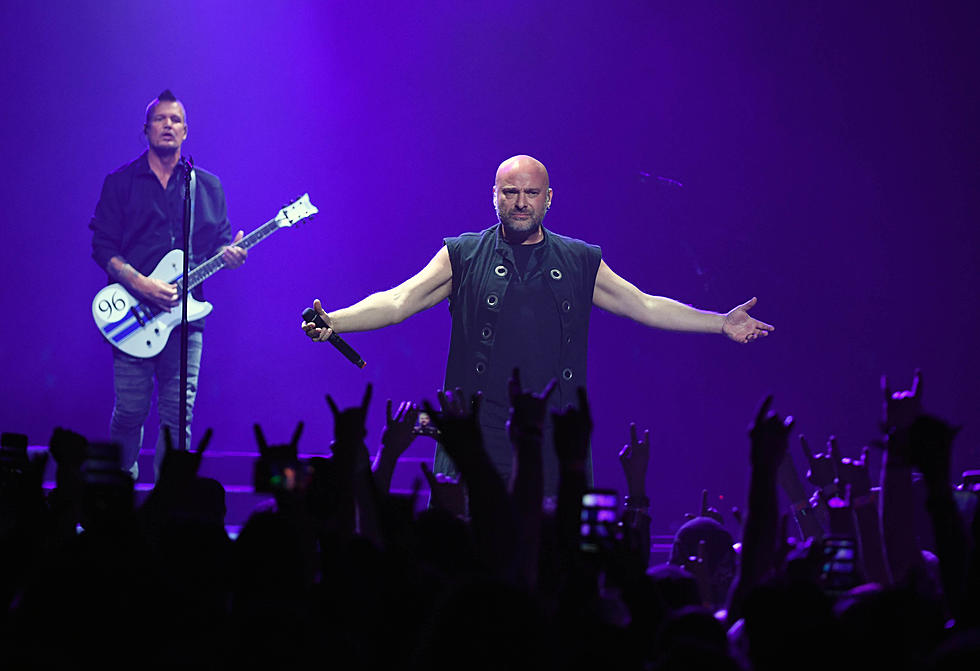 Just Announced: Disturbed to Rock Evansville's Ford Center in 2024
Getty Images
Are you ready to rock? Multi-platinum rockers, Disturbed, are back with their much-anticipated Take Back Your Life 2024 North American tour, including a stop at Evansville's Ford Center for a 103 GBF Damn Loud Rock Show!
Disturbed's 2024 North American Tour
Disturbed's upcoming tour will span 23 dates across North America, and it's making a stop in downtown Evansville on Monday, February 5, 2024, at the Ford Center with Disturbed, and featuring special guests Falling In Reverse and Plush.
Ticket Information
Mark your calendars! Tickets for the Take Back Your Life 2024 tour will be available starting with an Artist presale on Tuesday, October 17 at 10 AM local time. Additional presales will run throughout the week, including our GBF Presale on Thursday - download our app to get access to the presale code. The general on-sale begins on Friday, October 20 at 10 AM local time via Ticketmaster.com and Ford Center Box Office but keep reading to learn how you can win tickets before they go on sale!
Disturbed's 2023 Summer Tour Success
Over the summer, Disturbed embarked on a 36-date tour. It was their most successful one yet. The band sold an impressive 336,000 tickets, marking 2023 as the pinnacle of their touring career. The compassion and unity displayed on the tour set Disturbed's live shows apart from the rest.
"Divisive" Album
Disturbed's eighth full-length album, "Divisive," is out now via Reprise Records. The album doesn't pull any punches; it's a precise, pummeling, and powerful hard rock opus that fans are raving about. Be sure to give it a listen to get a taste of what's in store on the 2024 tour.
Win Tickets with 103 GBF
Tune in to 103 GBF all week, from 3 pm to 7 pm, and join Kat Mykals for your chance to beat the box office and win tickets before they go on sale. Don't miss this opportunity to score your tickets and be part of the unforgettable experience of a Disturbed concert. Disturbed is here to Take Back Your Life in 2024!
The 43 Songs Disturbed Have Never Played Live
Disturbed have never performed these songs live.
Gallery Credit: Lauryn Schaffner