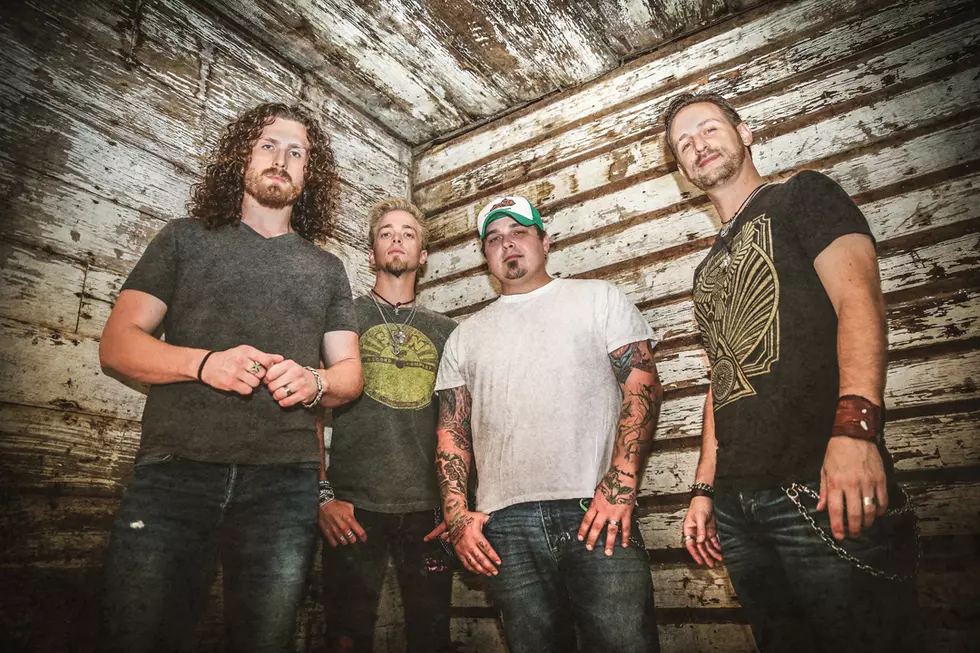 Black Stone Cherry Unleash Rocking New Song 'In Our Dreams'
Mascot Label Group
Strap in! Black Stone Cherry are back and the band is ready to unleash the second new song from their upcoming Kentucky album. The track is called "In Our Dreams," and don't be fooled by the opening seconds of the song. This is not a somber track, but rather a full-on rocker.
With blistering guitars and mix of both soulful and aggressive vocals from Chris Robertson, "In Our Dreams" definitely rocks and should be a favorite when the band returns to the road later this month. To see their upcoming dates, click here.
Frontman/guitarist Chris Robertson says, "We are beyond excited to bring Kentucky to you! Since the release of our debut we have wanted to go back to the studio where it all began and it finally happened! The original studio owner/engineer, all of the great equipment and Black Stone Cherry have been reunited for what I feel has been the most unique album we've ever made. We took it back to where it started and something magical happened! These new songs are the heart and soul of who we were in 2006 and who we've become. There is something very special about these songs and I cannot wait for y'all to feel them!"
Guitarist Ben Wells adds, "This album is by far the heaviest, most aggressive album we've ever made. We went in focused, but not overly prepared. We wanted to leave room for creativity to grow in the studio and man did it happen! Lyrically we went to places that we think people will relate to, because it's all stuff that we have lived, or are living. This is the first album we've been able to fully self-produce and the result is an album jam-packed with 'in your face' riffs, huge drums, and bass that will shake your teeth."
Mark it on your calendar. Black Stone Cherry's Kentucky album arrives April 1.