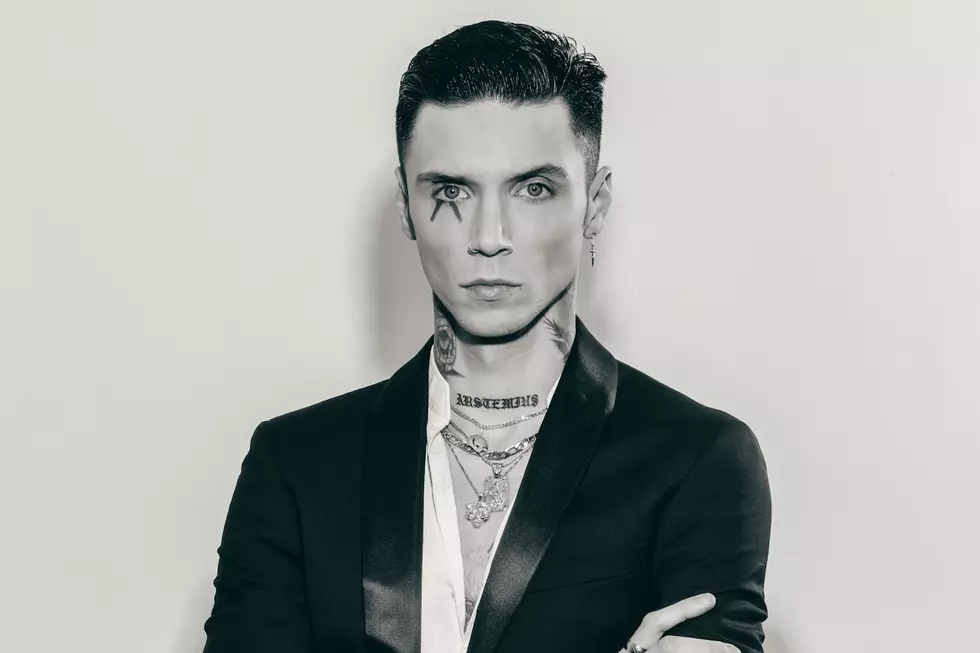 Andy Biersack Heading to 2019 Comic-Con With 'The Ghost of Ohio' Comic Book
Photo Credit: Josh Shultz
Andy Black's latest solo album, The Ghost of Ohio, comes from a more personal place, and the musician behind it, Andy Biersack, is ready to tell more of the story with his new comic book, also titled The Ghost of Ohio. To mark the comic's arrival, Biersack will be making an appearance at this year's Comic-Con in San Diego.
This will mark the rocker's first ever appearance at the annual event, as he'll be appearing at the War Machine Marketing booth (#1415) at 1PM where he will be signing copies of The Ghost Of Ohio on July 18.
The Ghost Of Ohio is a graphic novel based on an original story idea created by Biersack alongside the creative team of Z2 Comics: Josh Frankel and Sridhar Reddy. Scott Tuft, known for his work on the Severed and Swamp Thing titles, is writing the comic with Biersack. Artist Eryk Donovan, best known for his Batman creations, created the cover.
Biersack released The Ghost of Ohio album under his Andy Black moniker earlier this year. He's currently wrapping up a North American tour leg before heading overseas in early July and another North American tour leg to follow. See all of his tour dates here.
Best Hard Rock Album of Each Year Since 1970