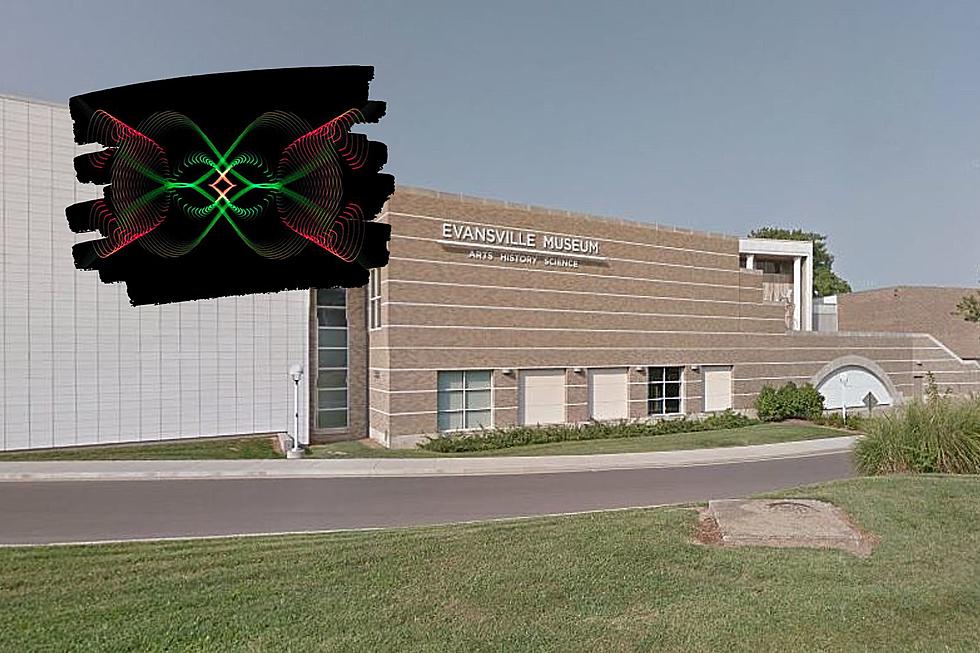 Laser Light Shows Returning to Evansville Museum for 2023 Summer
Black Strap Media courtesy of the Evansville Museum / Google Maps / Canva
For the first time since the COVID-19 pandemic, the Evansville Museum of Arts, History & Science is bringing back its popular laser light shows to the Koch Immersive Theater.
2023 Evansville Laser Light Show Schedule
The Shows will feature contemporary songs from a variety of musical genres including country, rock, and pop from such artists as Garth Brooks, Carrie Underwood, Dierks Bently, Metallica, Queen, Pink Floyd, Michael Jackson, and more synchronized to an amazing light show on the ceiling of the theater.
Here's a clip from the Pink Floyd show to give you an idea of what you can expect.
The shows start as early as 2:00 PM and as late as 10:00 PM depending on the day beginning on Friday, June 23rd. Here's a look at the complete schedule:
You can view or download the full schedule here.
Tickets are $7 each for non-Museum members and $5 for members and children between the ages of 4 - 17. They can be purchased at the door before the show or by calling (812) 425-2406.
See Inside The Downtown Evansville Historic Scotsman Building
See Inside the Iconic Old Courthouse in Downtown Evansville
The Old Vanderburgh County Courthouse now houses multiple businesses and is the setting for weddings.