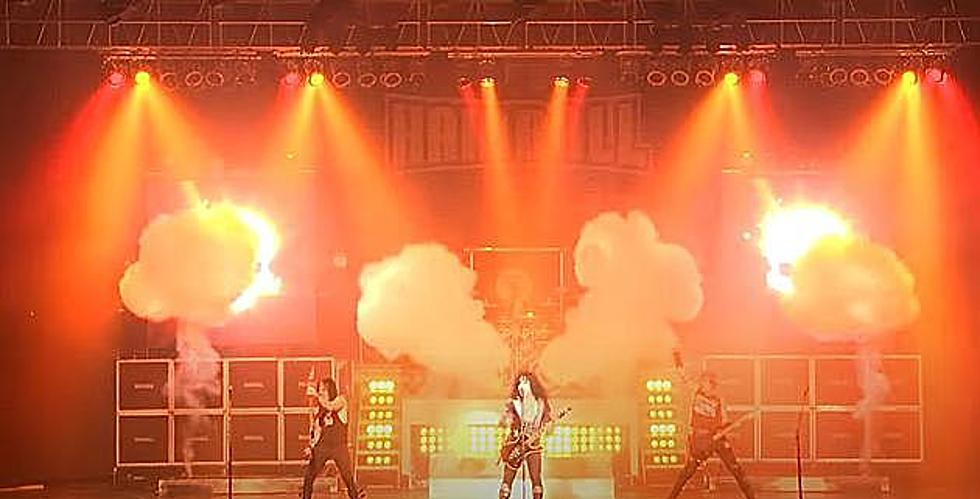 103 GBF Presents Hairball at the Victory Theatre- Here's How to Score a Pair of Tickets to the Show!
YouTube
The ultimate arena rock experience will soon be in Evansville!
A Concert?  Nah This is a Party!
Hairball is no stranger to hitting up the Tri-State area, but every time they do, it is always a treat! Trust us when we say, Hairball is an experience and not just a concert! They put on a totally 80s-tastic rock n' roll extravaganza! This time they're bringing more rock n roll characters, more pyrotechnics, more lights, more sound, more props, more surprises...more everything! Hairball is certainly more than just a tribute band... they are an experience, an attitude, and an expression of music that isn't simply a retro flashback.
Hairball Heading to Evansville
Hairball is well known for their "drop dead accurate" homage to some of the biggest arena acts in the world as they are brought to life before your very eyes throughout the night! You will see songs from all of your favorites! From Van Halen to Journey, Aerosmith, to Motley Crue, and Def Leppard to Bon Jovi. There is really something for everyone at a Hairball concert!

The last time Hairball was in town, I had the honor of doing the stage announcement for them, and when I was heading up to the stage, I could have sworn I was seeing the real members of Kiss.  Turns out it was Hairball getting ready to head out on stage, but they were SO convincing!
Enter to WIN!
103 GBF has teamed up with our sister station My 105.3 WJLT to present HAIRBALL at the Victory Theatre on March 3rd, 2023. Tickets are on sale now, you can purchase them through Ticketmaster or the Ford Center Box Office.  You also have the chance to WIN tickets below!
Winners will be contacted on Monday, February 27th via PHONE so make sure you enter the correct phone number! 
CHECK IT OUT: The 88 Most '80s Things About 1988