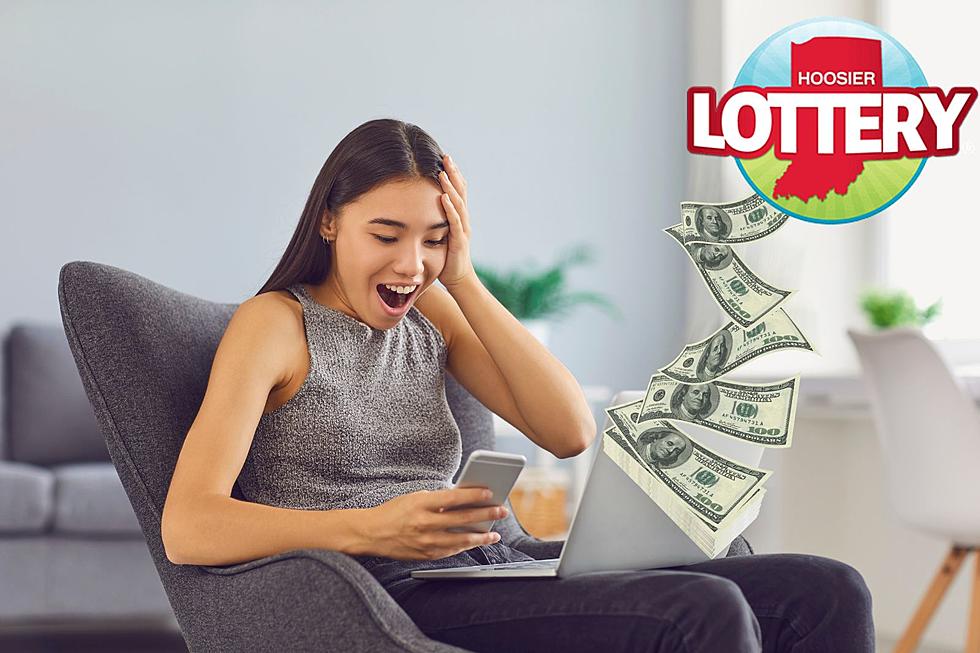 Lucky Ticket Holder Strikes Gold: $1 Million Powerball Prize Won in Evansville's Wednesday Drawing
Photo: HOOSIER LOTTERY | CANVA
If you purchased a Powerball ticket in Vanderburgh County this week, you should double-check those numbers, because someone won $1 Million dollars.
It Wasn't Me
A couple of weeks ago my husband was so excited because we matched more than one number in the lottery. We actually matched three numbers. Now, before you go asking me for a loan, matching three numbers wins you $15. That's right. Guess who didn't buy a ticket for this week's drawing...My husband. So, there is a zero percent chance that we are millionaires, but someone is!
Where Do You Purchase Lottery Tickets?
It's pretty cool how the Hoosier Lottery can tell us where the winning tickets are sold. That kind of narrows it down when you are checking to see if you have the winning tickets.
One $1,000,000 winning ticket was sold at Thorton's 114 S. Rosenberger Ave. on Evansville's Westside for the Wednesday, May 31, 2023 drawing. 
And the Winning Numbers Are:
 2-4-54-61-62 with the Powerball of 14
I always figured that you would need to have the Powerball to win such a big cash prize, but this winning ticket matched the five numbers (Not the Powerball). So, double-check that ticket, because maybe you thought you needed to match all of the numbers, too!
Here's What to do if You Have a Winning Ticket
I would advise you to not freak out. Who am I kidding, I would be the first to lose my mind with excitement. Oh, and don't let the wind blow it away, don't spill anything on it, and don't let your dog eat it.
The ticket holders should ensure their ticket is in a secure place, consider meeting with a financial advisor and contact Hoosier Lottery customer service at 1-800-955-6886 for specific claim instructions.
The Five Most Expensive (and Luxurious) Homes in Indiana - Spring 2023
Southern Indiana Meets Hollywood in Newburgh Home
Take a look at this brand-new home located in the Pebble Creek Subdivision.
See Inside Ricky Bobby's Mansion From 'Talladega Nights' - Now For Sale
This North Carolina mansion was the on-screen home to Ricky Bobby in the Will Ferrell comedy <i>Talladega Nights: The Ballad of Ricky Bobby</i>. It's on the market for just under $10 million. Wanna go inside and see what it looks like?